ABOUT THE BRAND
Lady Qomash was founded by Digital Artist, Liyana Ahmad Zaini, who wanted to transform her creative expressions using pen and paper to wearable art.
Lady Qomash is Malaysia's pioneer in hand-drawn printed apparels, featuring designs meticulously drawn by hand and then digitally printed to fabric.
The word "Qomash" originates from the Arabic word, قماش meaning cloth in Arabic.
MISSION: To offer chic female apparels that helps the everyday female to feel confident and look beautiful.
VISION: To become a House of Art, where fashion and art assimilate.
The Lady Qomash brand currently welcomes local artist partnership. For more info, drop a line to liyana@ladyqomash.com.
ABOUT THE DESIGNER
Liyana Ahmad Zaini, aka The Artist, was born in the cool late 80's generation and has been drawing since the age of 3. She completed her Diploma in Arts & Illustration from The One Academy in 2010 and graduated with Bachelor in Illustration and Animation from University of the West of England in Bristol, UK in 2012.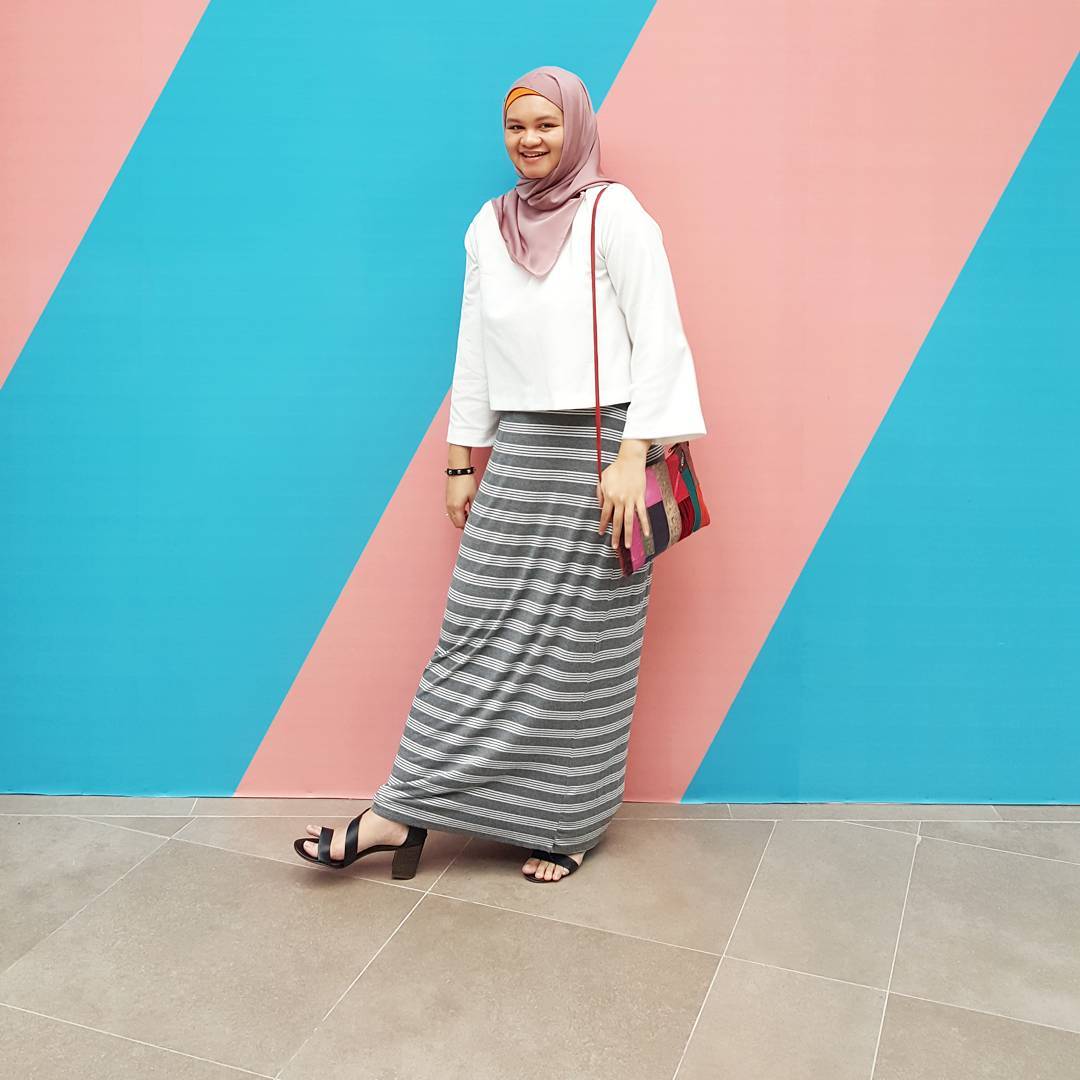 In 2010, she forayed into the art world by opening an Art Gallery in Kuala Lumpur's hip and urban community, Taman Tun Dr. Ismail. In 2014, her experience working for one of the world's most prestigious Islamic financing house helped increase her curiosity in the entrepreneurship world. She also painted a mural for their branch in Kelantan, once again merging her passion of arts into her work.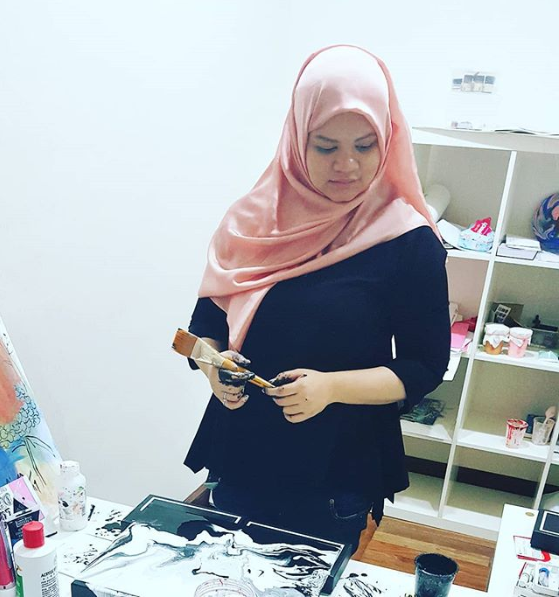 Then in 2015, she briefly dabbled for a local animation company, before spreading her wings independently to pursue her passion of merging two of her greatest loves, arts and fashion in a brand, Lady Qomash.